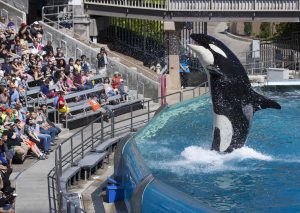 TripAdvisor has recently announced that it will no longer be selling tickets to any attractions or parks that feature wild animals. Especially those parks and attractions that allow people to get up close to them and pet them. Animal rights groups around the world have welcomed the move and hope that other companies will soon follow the TripAdvisor example.
Attractions and theme parks such as Sea World and Busch Gardens will likely be affected because their ban includes even those parks that allow people to swim with dolphins. The new TripAdvisor policy includes everything from the aforementioned swimming with dolphins to riding on the backs of elephants in entertainment safaris.
Wild animal attractions with human interaction has grown tremendously over the past decade but it can be extremely dangerous especially in those countries that have little or no regulation for the attractions. The possibility of humans being injured or killed has grown exponentially to the availability of the parks and attractions.
Many of the animals rights organizations are happy that someone as big as TripAdvisor is as concerned as they are for both the welfare of the animals as well as the humans. In many places, elephant training is cruel and involves painful conditioning methods while, in other parks, tigers and lions are heavily drugged so that tourists can get up close and personal with them.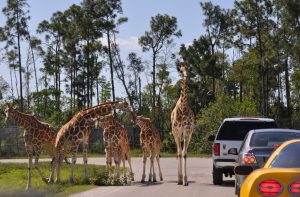 Also, the challenge, say many park and attractions owners and guides, is the ignorant behavior of the people on the trips and at the attractions. They say that the human ignorance is so great that people are getting hurt because they are doing stupid things that those with common sense should know better about. Also, they say, we live in such a self absorbed and celebrity centric fantasy world these days that people feel they can just do whatever they want without suffering any dire consequences.
PHOTO CREDIT" Florida Keys Guide / NBC News / Lion Country Safari