If there is one thing this world has more than enough of, it's hotels. They come in all shapes and sizes and can accommodate any budget. However, there are a few of them scattered around the world that could truly be labeled as bizarre. So, here is a quick tour of some of Earth's strangest hotels.
Tianzi Hotel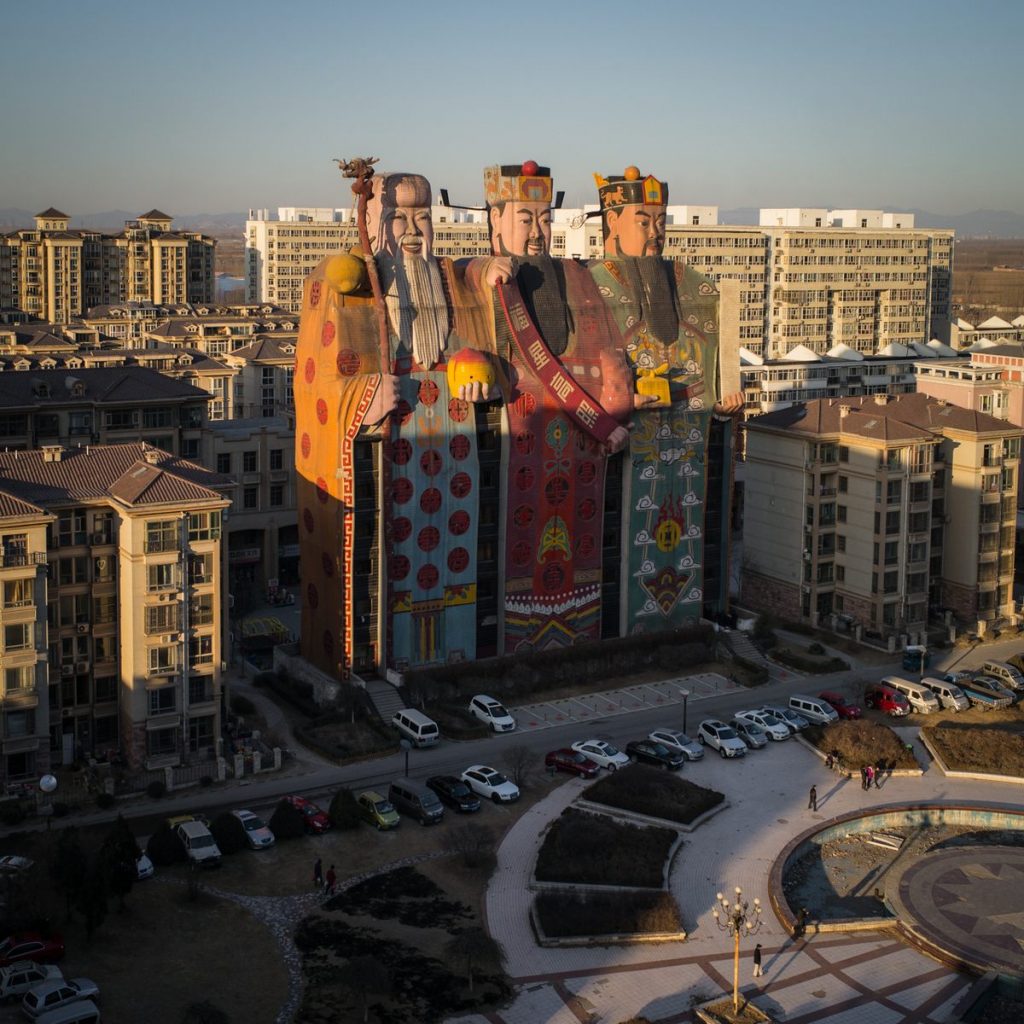 The Tianzi Hotel, also known as the "Son of Heaven Hotel," is a unique and unusual hotel located in the village of Laishui, Hebei Province, China. What sets this hotel apart from others is that it is built in the shape of three Chinese gods: Fu, Lu, and Shou. These three deities are known as the gods of fortune, prosperity, and longevity, respectively.
The hotel is 10 stories high, and each floor is dedicated to a different aspect of Chinese culture. For example, the third floor is decorated with traditional Chinese calligraphy, while the sixth floor features a large collection of ancient Chinese pottery.
The hotel was built in 2000, and it took six years to complete. The construction of the hotel was a massive undertaking, and it involved over 3,000 workers.
The Tianzi Hotel is a popular tourist attraction in China, and it has been featured in numerous travel shows and documentaries. It offers 156 guest rooms, all of which are decorated in a traditional Chinese style. In addition to its unique design, the hotel also boasts modern amenities such as a swimming pool, a fitness center, and several restaurants.
If you are looking for a unique and unforgettable experience in China, the Tianzi Hotel is definitely worth a visit!
The Dog Bark Inn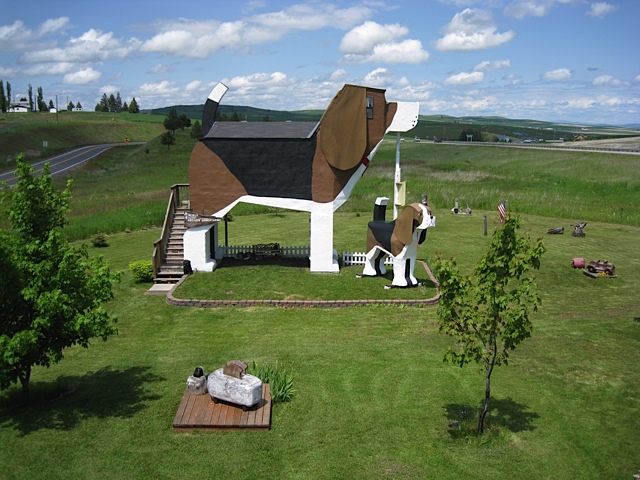 The Dog Bark Inn is a unique bed and breakfast located in the town of Cottonwood, Idaho, in the United States. The building is shaped like a giant beagle dog, which makes it a popular roadside attraction and a fun place to stay for dog lovers.
The Dog Bark Inn was built in 1997 by Dennis Sullivan and Frances Conklin, who were chainsaw artists and wanted to create a one-of-a-kind bed and breakfast that reflected their love of dogs. The building stands 30 feet tall and 34 feet long, and it features all the details of a real beagle, including floppy ears and a tail.
Inside the beagle, there are two bedrooms, a bathroom, and a cozy sitting area. The rooms are decorated with dog-themed decor, including paintings, sculptures, and plush toys. The bed and breakfast can accommodate up to four people, and guests can enjoy a continental breakfast in the morning.
The Dog Bark Inn has become a popular tourist attraction in Idaho and has been featured in many travel shows and publications. It is a great place to stay for anyone who loves dogs or is looking for a unique and quirky accommodation option.
Giraffe Manor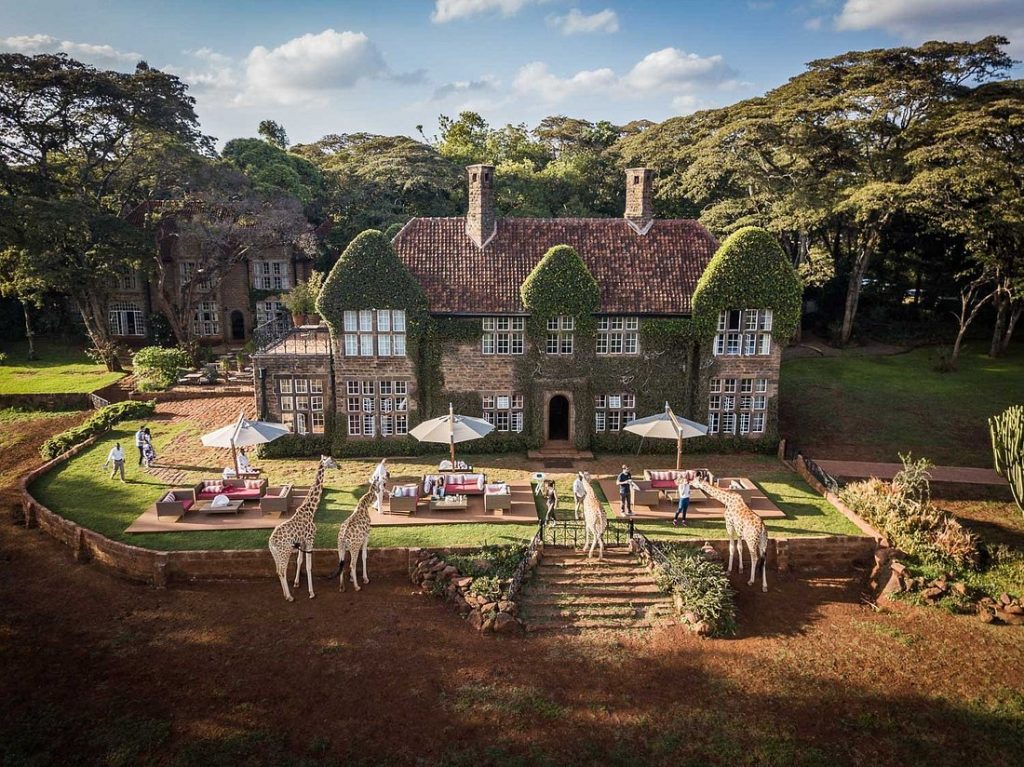 Giraffe Manor is a unique boutique hotel located in the Lang'ata suburb of Nairobi, Kenya. The hotel is famous for its resident herd of endangered Rothschild's giraffes, which roam freely around the property and often poke their long necks into the windows of the hotel's rooms.
The manor was originally built in 1932 as a private home, and it was later converted into a hotel in the 1980s. It has since become one of the most popular tourist attractions in Nairobi, attracting visitors from all over the world who come to experience the unique opportunity of interacting with giraffes up close.
Giraffe Manor offers 12 rooms, each of which is uniquely decorated with colonial-era furnishings and features large windows that provide stunning views of the surrounding gardens and Ngong Hills. The hotel also features a cozy living room with a fireplace, a sunny terrace, and a large dining room where guests can enjoy traditional Kenyan cuisine.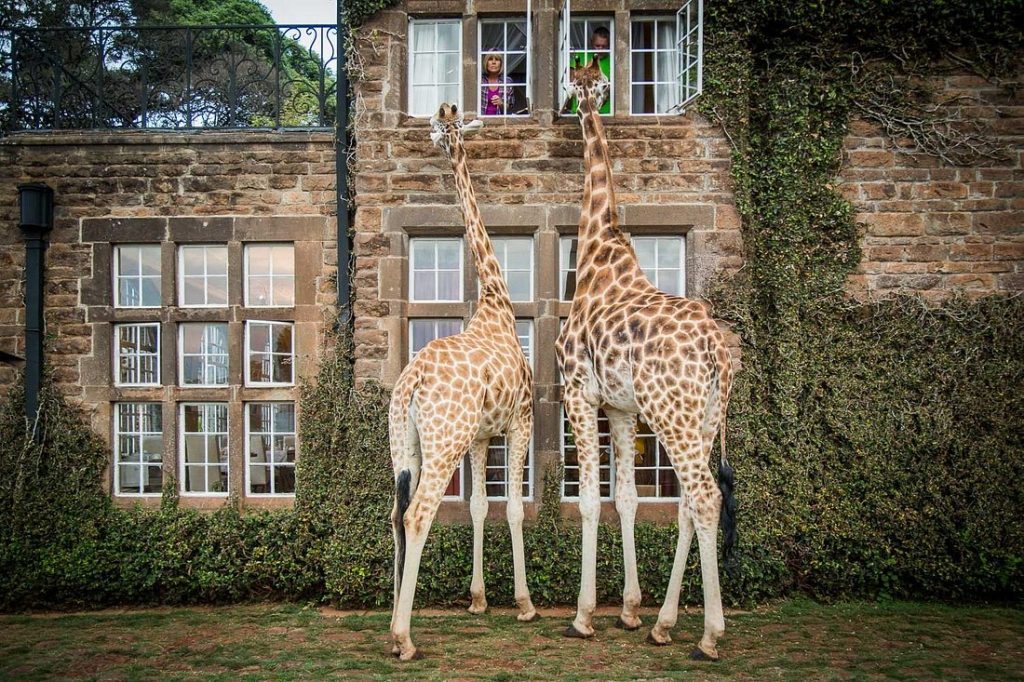 One of the most popular activities at Giraffe Manor is feeding the resident giraffes. Guests can interact with the giraffes during breakfast and tea time, when the friendly animals come up to the hotel's windows and balconies looking for treats.
Giraffe Manor is not only a luxurious and unique hotel, but it is also a conservation center that works to protect and breed endangered Rothschild's giraffes. The hotel's staff works closely with the Giraffe Centre, a nearby conservation organization, to raise awareness about giraffe conservation and support local communities.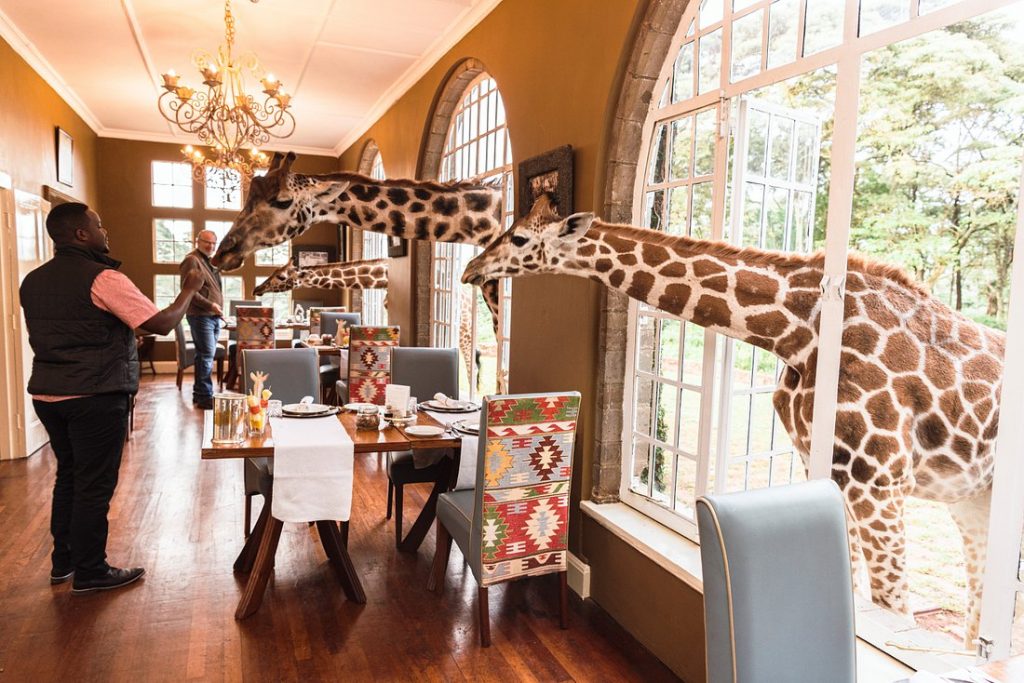 Staying at Giraffe Manor is an unforgettable experience that combines luxury, wildlife, and conservation, making it a must-visit destination for anyone traveling to Nairobi, Kenya.
Salt Hotel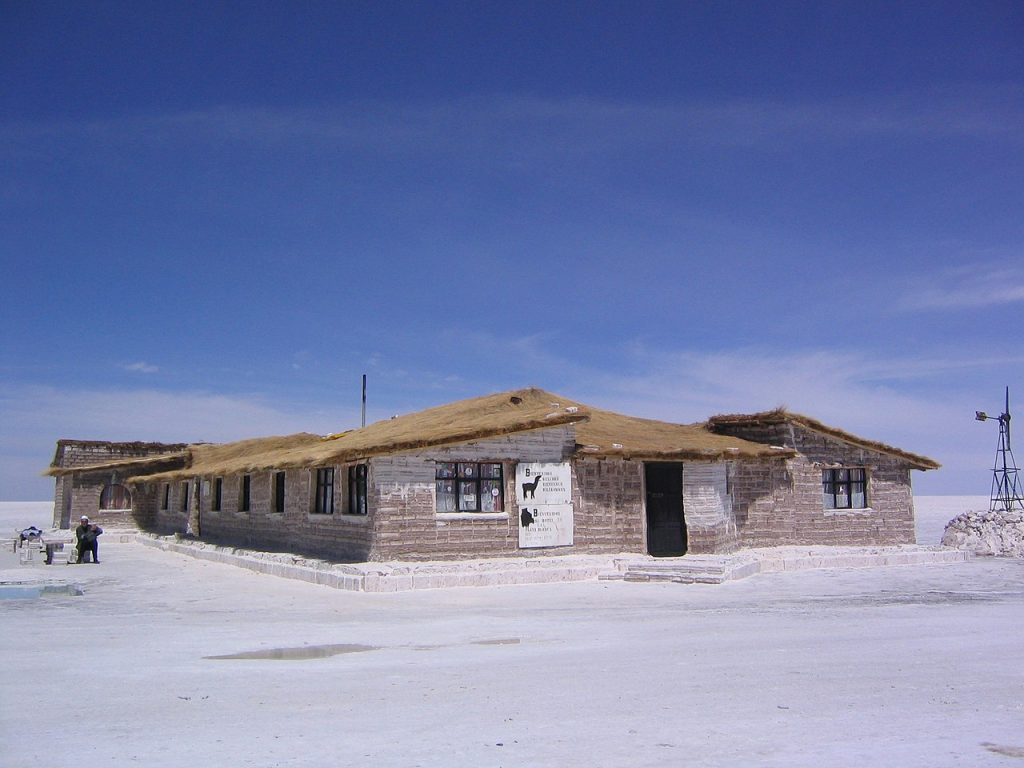 The Salt Hotel, also known as Palacio de Sal, is a unique and stunning hotel located on the edge of the world's largest salt flat, the Salar de Uyuni, in Bolivia. The hotel is made entirely of salt, including its walls, floors, and ceilings.
The Salt Hotel was first built in 1993 and has since undergone several renovations to improve its facilities and amenities. The hotel offers 16 rooms, each of which is uniquely decorated and features hand-crafted furniture and comfortable beds. The hotel also features a restaurant, a bar, and a spa.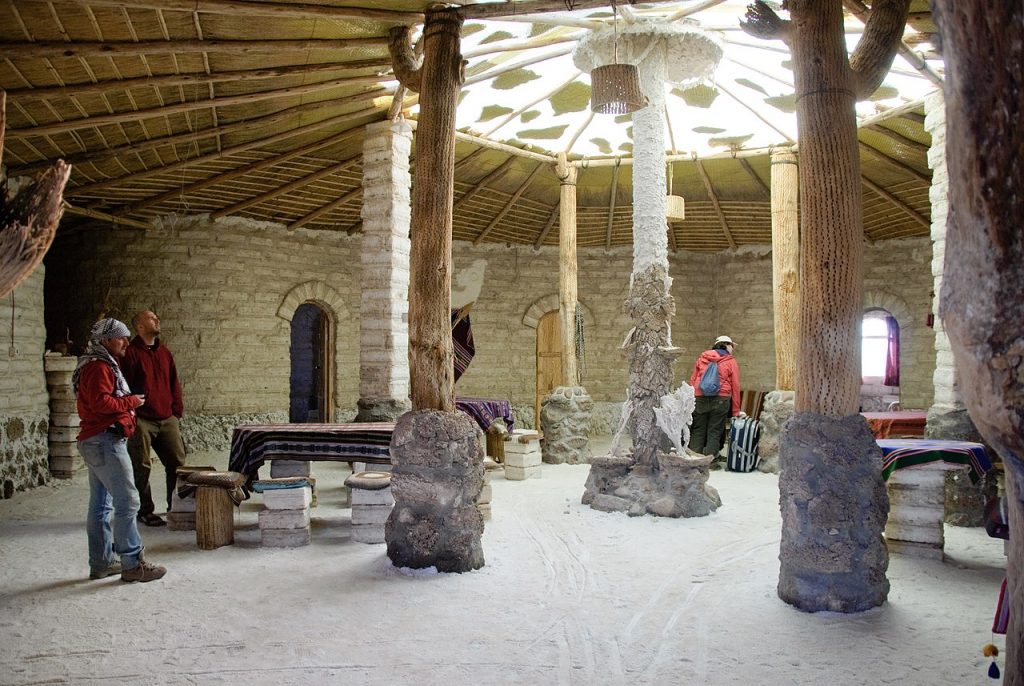 The Salt Hotel is located in a remote and surreal landscape, surrounded by miles of pristine white salt flats. The hotel's rooftop terrace offers stunning panoramic views of the surrounding area, including the nearby Tunupa Volcano and the unique rock formations of the Valley of the Moon.
In addition to its unique and stunning location, the Salt Hotel is also a great place to experience the local culture of Bolivia. The hotel offers various cultural activities, such as visiting the local salt mines, learning to cook traditional Bolivian dishes, and experiencing the local customs and traditions of the Uyuni region.
Staying at the Salt Hotel is a once-in-a-lifetime experience that combines adventure, luxury, and natural beauty, making it a must-visit destination for anyone traveling to Bolivia.
Mirrorcube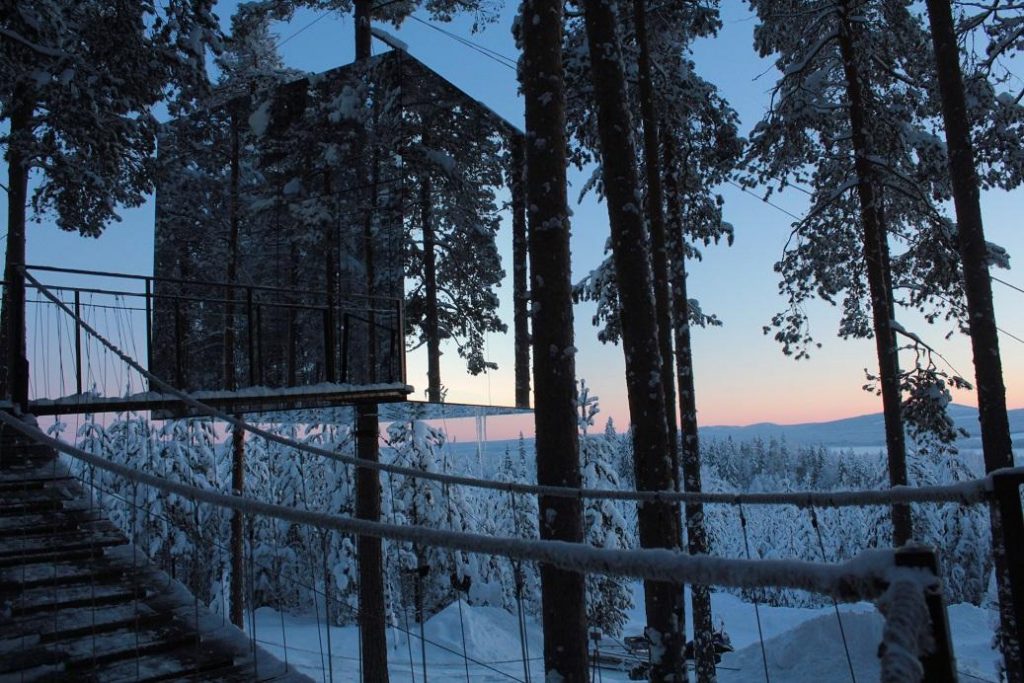 The Mirrorcube is a unique and stunning hotel room located in the Treehotel, in the small town of Harads, Sweden. The Treehotel is a collection of unique treehouse accommodations, including the Mirrorcube, which is designed to blend in with the surrounding forest.
The Mirrorcube is a 4-meter-square glass cube suspended 5 meters above the ground between the trees. The cube is covered in reflective mirrored glass, which reflects the surrounding forest and makes it blend seamlessly into the trees. Inside, the Mirrorcube is beautifully designed and features a double bed, a bathroom, and a cozy living area.
The Mirrorcube is accessed by a suspension bridge that leads from the nearby treehouse to the cube's entrance. The cube is fully insulated and features underfloor heating, making it a comfortable place to stay year-round. The windows are fitted with a one-way film that allows guests to see out but prevents outsiders from looking in, providing a sense of privacy and security.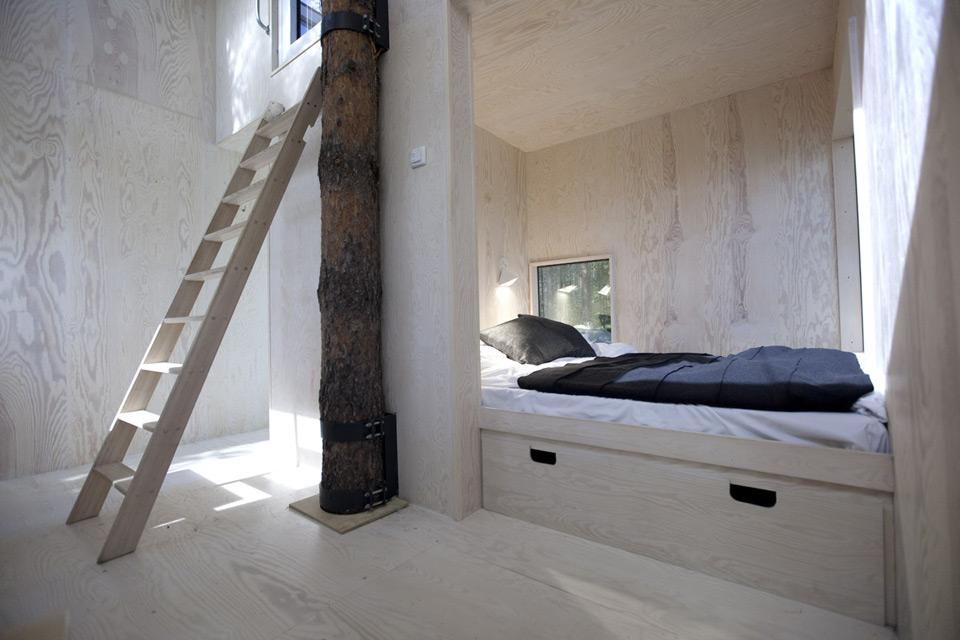 The Treehotel offers various activities for guests to enjoy, including hiking, fishing, and mountain biking in the surrounding forest. In the winter, guests can also enjoy snowshoeing and skiing. The hotel's restaurant serves locally-sourced and organic food, including traditional Swedish cuisine.
Staying at the Mirrorcube is a truly unique and unforgettable experience that combines adventure, nature, and luxury. It is a must-visit destination for anyone traveling to Sweden who is looking for a unique and unforgettable place to stay.
Daspakhotel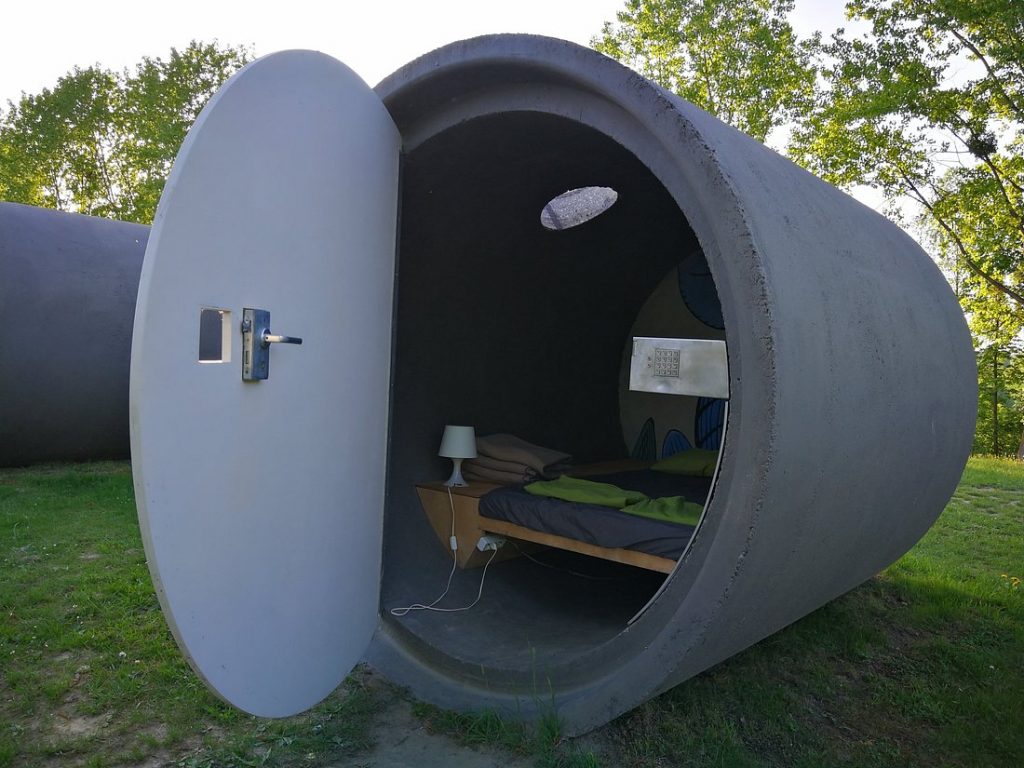 Dasparkhotel is a unique hotel located in various locations across Europe, including Linz, Austria. The hotel is made up of recycled concrete drain pipes that have been converted into cozy and comfortable hotel rooms.
Each hotel room at Dasparkhotel is equipped with a comfortable double bed, storage space, and electricity. The rooms are accessed by a sliding door and are furnished with a simple and modern design. The rooms are situated in various urban and rural locations, including parks, riversides, and green spaces, giving guests a unique and immersive experience.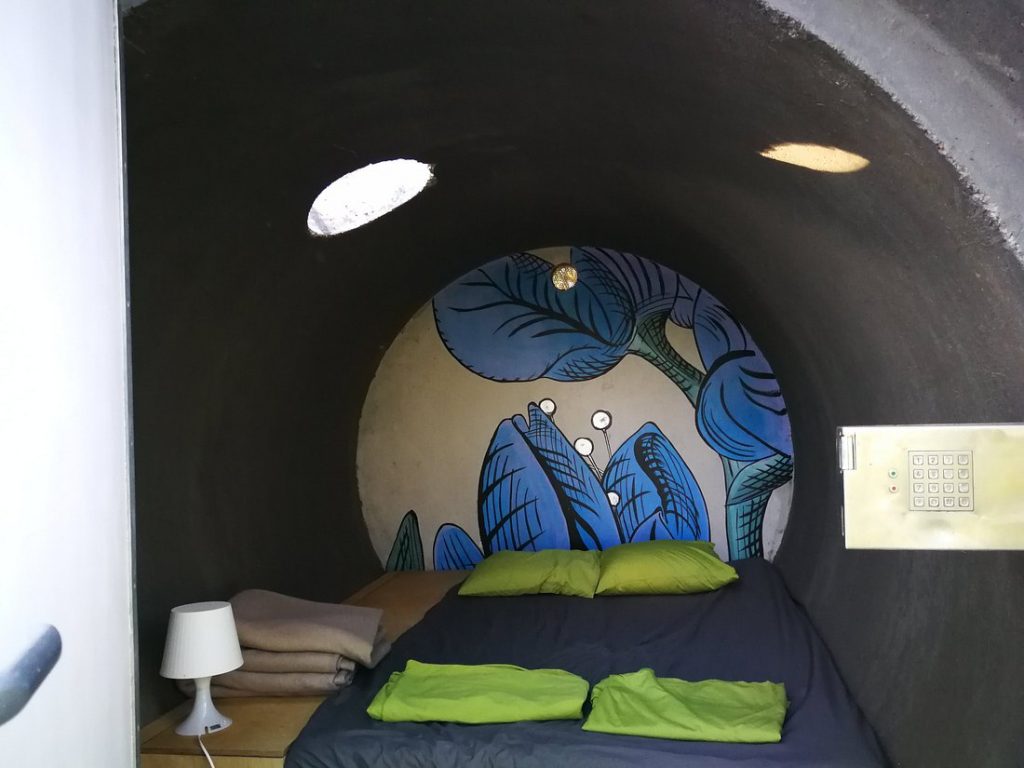 Dasparkhotel is designed to provide an affordable and comfortable accommodation option for travelers who are looking for a unique and offbeat experience. Guests are invited to pay what they wish for their stay, with a suggested price of €7-10 per night.
The hotel's facilities include shared bathrooms, which are located in a nearby building, and a self-check-in kiosk for convenience. Guests can also enjoy local food and drinks from nearby cafes and restaurants, and the hotel staff is happy to provide recommendations for nearby attractions and activities.
Staying at Dasparkhotel is a one-of-a-kind experience that combines affordability, sustainability, and creativity, making it a must-visit destination for anyone traveling to Europe who is looking for a unique and unforgettable place to stay.