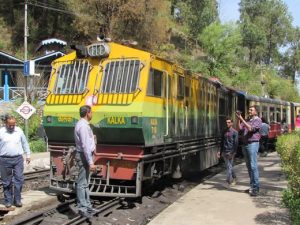 In northern India, there is a train that has been affectionately dubbed the "toy train" as it gracefully winds its way through the mighty Himalayan mountains as it travels between to towns. It's official name is the Himalayan Queen and the train was built by the British back in 1903.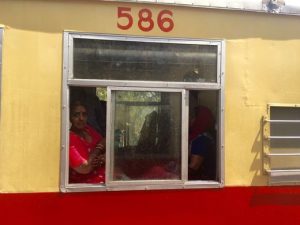 The train ambles along at the top speed of 14 MPH and travels over a total of 889 bridges along its scenic route. It must also navigate around 919 bends as well as pass through 20 tiny hill stations. the Indian railway system is, perhaps, the largest in the world with over one million employees.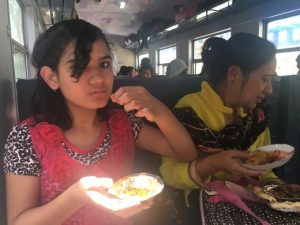 The are around 8,000 train stations in the country playing host to 23,000 locomotive engines that carry over 20 million riders every day. The Himalaya Queen has cars that are painted bright red and yellow and each carriage can carry a total of 13 passengers.
The seats are rather small and are a bit cramped and there is almost no leg room. But, for only $5 for a one way ticket, you really can't complain. There is, of course, no air conditioning but the windows take up most of the wall space and they are always open offering a cool breeze.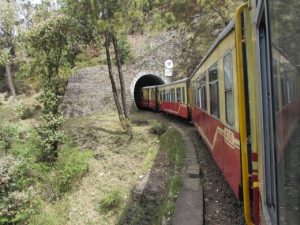 When a stop is made at a station, one an get off and there are usually dozens of food vendors awaiting the passengers. Of course, if you want to actually eat, you have to be a bit aggressive. A New York City attitude will serve you well when dashing for the food vendors.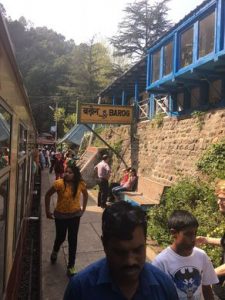 The ride through any tunnel is an adventure. Apparently, the custom is to yell and clap your hands as long and as loudly as you can until the train emerges on the other side. It can get a bit loud. But, remember, there are people everywhere in India. You can't escape even the smallest of crowds. The full ride on the "toy train" can run as long as fie hours but will be the trip of a lifetime.
PHOTO CREDITS: USA Today