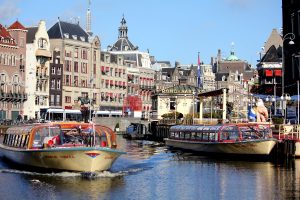 The Netherlands is one of the most beautiful and exciting countries in the world. There was a time, long ago, when nearly the entire country was submerged under water. It is a small country, about the size of Maryland, but it is densely packed with both mystique and wonder.
Life in The Netherlands is rather laid back to the point of almost being apathetic. The Dutch people tend to live their own quiet lives and allow others to do so too. It is a country easy enough to navigate, especially if you use a bicycle and there are five major sections of the country all offering a special and unique adventure.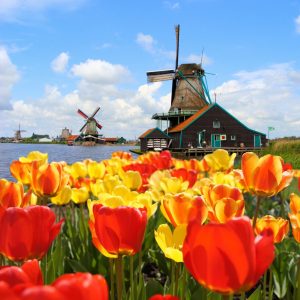 Of course, when one mentions The Netherlands, people immediately jump to the nation's capital city of Amsterdam. It is one of the most metropolitan cities in the world and offers art, music, entertainment and fine dining. Of course, their clubs and legendary red light district draw a tremendous amount of both tourists and locals. Their nightclubs are world famous and the city is a wonder of architecture and very easy to walk around in.
Aside from the night life and the museums, Amsterdam hosts the home of the legendary Anne Frank house as well as a museums full of nothing but Rembrandt and Van Gogh paintings. Don't forget a leisurely stroll along their pristine and romantic canals, especially at night. The night life is lively and Amsterdam is host to one of the liveliest gay scenes in all the world. In addition, the Dutch speak perfect English as well as French and German along with their native Dutch.
And then there is the world famous Holland section of the Netherlands. It is a storybook place of fine cheese, winding canals and rivers, windmills and fields of tulips that go on for miles. Almost all of the commercial tulips sold in the world come from here. And, in addition to all of that, there are castles to visit!
If you are looking for refinement at its finest, visit the city of The Hague with its great restaurants and vibrant art and music scenes. Staying in The Netherlands ranges from five star hotels to cozy hostels. Visit Hoge Veluwe National Park and be amazed. It is located right in the heart of the country and where else would you have an opportunity to see a wild boar? And don't forget the other major city of Rotterdam. It is a truly modern wonder of skyscrapers, business, shopping and entertainment.
There will be much to love in the Netherlands from its cosmopolitan cities to its museums to its restaurants and night life to its natural beauty and gentle and friendly charm of the people.