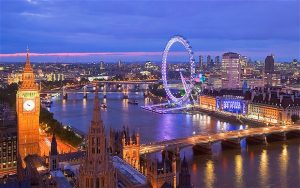 It is one of the oldest and greatest cities in the world. It was originally founded as Londinium in the first century and it remains one of the most important cities in the world. There is so much to be done and to be seen when you visit London that it is hard to know where to begin.
Let's begin with something you can do for free. On Monday nights at the Theater Royal Stratford East you can enjoy the long running Comic Mondays. Not only will you get to enjoy some top comedians but you will get to enjoy the show for free. Then, perhaps head over to one of London's legendary nightspots called Fabric. For the last nearly two decades the club features all night dancing to garage, techno and house music. The club opens at 11PM and doesn't close until 7AM.
If clubbing and dancing all  night long doesn't appeal, then head to the West End where you can see some of the greatest theater performances in the world by some of the greatest stage actors in theater today. The mythical Tower of London is, of course, one stop you must make. Enter there and be simply amazed at the British Crown Jewels. The Tower itself is nearly one thousand years old.
For those who loves books, a must stop is at London's largest independent bookstore called Foyles which sits on Charing Cross Road. The store is eight levels and has over 200,000 books. All this plus a cafe and an exquisite art gallery will make this a day trip. Visit the BBC studios where you can go into one of their interactive television news studios and actually read the news. Next you can swing over to Liberty, one of London's most exclusive shops. The store was established in 1875 and specializes in products and fabrics from the Far East.
Don't forget both the simply awesome British Museum as well as the British Library. At the Library you can see original transcripts of Shakespeare's and Dickens' as well as see handwritten songs penned by John Lennon and the other Beatles. Any history buff will love traveling to a small cove where sits the original ship belonging to the privateer and explorer Sir Francis Drake. Restaurants of all types dedicated to all tastes abound and what would be a visit to London if you didn't explore as many of the legendary pubs as you can to have a quick pint?
There are just so many things to do and see in every part of London that it can be impossible to decide what to explore. One thing is for certain, though; there will always be something new to do and to discover that will make your visit there a trip of a lifetime.
PHOTO SOURCE: londontopia.net, telegraph.co.com