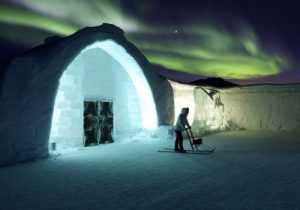 Located in the Swedish territory of Lapland, this glorious and magical ice hotel is a wonder and a must see for anyone looking for that special trip with that special someone. You must travel nearly 125 miles into the Arctic Circle to get there but once you do, you will experience wonders you have never experienced or are ever likely to again.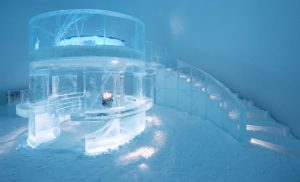 It is constructed out of sheer blocks of Arctic ice in November and the hotel opens up the day after Christmas. It has both cool and warm rooms, a bar, a restaurant and is a huge favorites for lovers looking to hold their wedding in a once-in-a-lifetime location. The hotel is carved from blocks of crystal clear ice from one of Earth's last remaining wild rivers.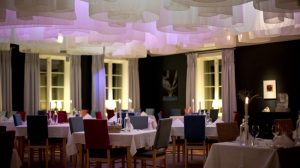 You must dress for the severe cold which is, quite literally, there at the North Pole. The temperatures inside the rooms are generally between 40-45 degrees Fahrenheit. It is in the tiny village called Jukkasjarvi and it is the first ice hotel ever constructed. Their most busiest times of the year are in December and February.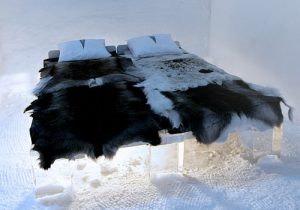 As far as things to do, there are hiking and paddling excursions as well as being able to witness the majestic beauty of the great northern lights as well as the midnight sun. The bar and the restaurant are magnificent and the food is a true dining experience you should long remember.
There are deluxe suites as well as ice rooms, warm rooms, northern lights rooms and snow rooms. Everything is reasonably priced and there are many popular packages. After flying into Stockholm, you will be whisked away to a world of startling beauty and silence of mysterious snow ladened forests, magnificent reindeer herds, the glorious northern lights and a special place to kindle the long lasting flame of romance and love.