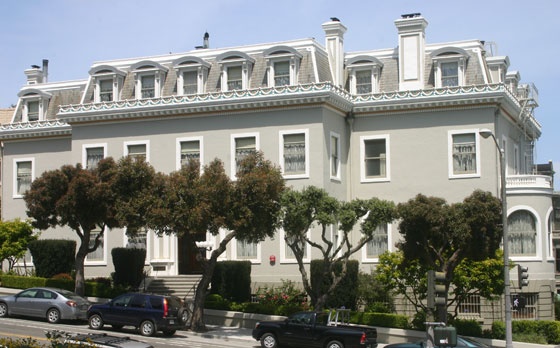 Originally the private residence of the Archbishop of San Francisco, this hotel is now permanently closed.
The Archbishop's Mansion is a historic hotel located in San Francisco's Pacific Heights neighborhood. It was built in 1904 as a private residence for the Archbishop of San Francisco, and was later converted into a hotel in the 1990s.
The mansion is a beautiful example of Victorian architecture and has been carefully restored and renovated to preserve its original beauty and charm. It features seven guest rooms, each with its own unique decor and furnishings, including antiques, period furniture, and original artwork. The rooms are named after famous San Francisco neighborhoods and landmarks, such as the Golden Gate Suite and the Nob Hill Suite.
The hotel offers a number of amenities for guests, including a daily complimentary breakfast, an afternoon tea service, and a wine and cheese reception in the evenings. The hotel also has a beautiful garden and a rooftop terrace with stunning views of San Francisco Bay and the Golden Gate Bridge.
The Archbishop's Mansion is located in one of San Francisco's most desirable neighborhoods, and is within walking distance of many popular attractions, including the Presidio, Golden Gate Park, and the boutiques and restaurants of Union Street. Overall, the Archbishop's Mansion offers a unique and luxurious experience for visitors to San Francisco.